Available Domain Name Expressions
Add your own single word in front of one of these phrases, or use as is, to make your own domain name phrase.


_______.authors.win

Want to promote benefits to authors of your publishing platform? Or possibly highlight literary awards won by authors you publish? Or it would work well for promotion of a writing contest. This domain name expression is currently registered until June 29, 2022 so you will not have renewal costs for many years.
Purchase at $98 USD
.
---
_______.diversify.science

The persistent lack of diversity in many areas of science and technology continues to be a problem. This descriptive domain phrase is ideal for a company or organization that works on this issue. It could be used either as a permanent website domain name, or as part of a campaign domain expression. For example, it could be employed (with appropriate DNS or subdomains) as we.diversify.science or help.diversify.science or many other expressions. We offer this for rent at any of our periods, or if you are the first to contact us it can be purchased outright. If purchasing, this domain phrase has already been renewed until Jan. 15, 2023.
Purchase at $148 USD
.
---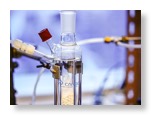 _______.enables.science

This phrase also can be used in multiple ways - e.g. promoting the importance of analysis software, scientific test equipment, scientific publishing platforms, etc. Why not show how your organization enables science with this memorable phrase? If purchasing, this domain name is registered until June 29, 2022 so no renewal cost for many years..
Purchase at $98 USD
.
---
_______.innovators.win

This domain phrase can be used by businesses or organizations to stress advantages from their innovation agenda. By adding first words, various domain expressions are possible, for example young.innovators.win or our.innovators.win or Canadian.innovators.win. It is also ideal as a permanent website name for an organization devoted to promoting innovation. The phrase is offered for rent for any of our standard terms, or it is currently available for purchase if you want to control it long term. The domain name is already registered until June 28, 2023!
Purchase at $98 USD
.
---
_________.
simulate.science

A single word .science describing one of the most important parts of scientific research and education! As well as a great website www.simulate.science it works well in domain phrases like we.simulate.science through subdomains.
Purchase at $168 USD
.
---
You add your own custom word in front of one of these phrases.
You can return to the detailed
description of domain name expressions
here.
This page last updated Sept 20 2022

---